Puddle Duck Hunting
Available October through January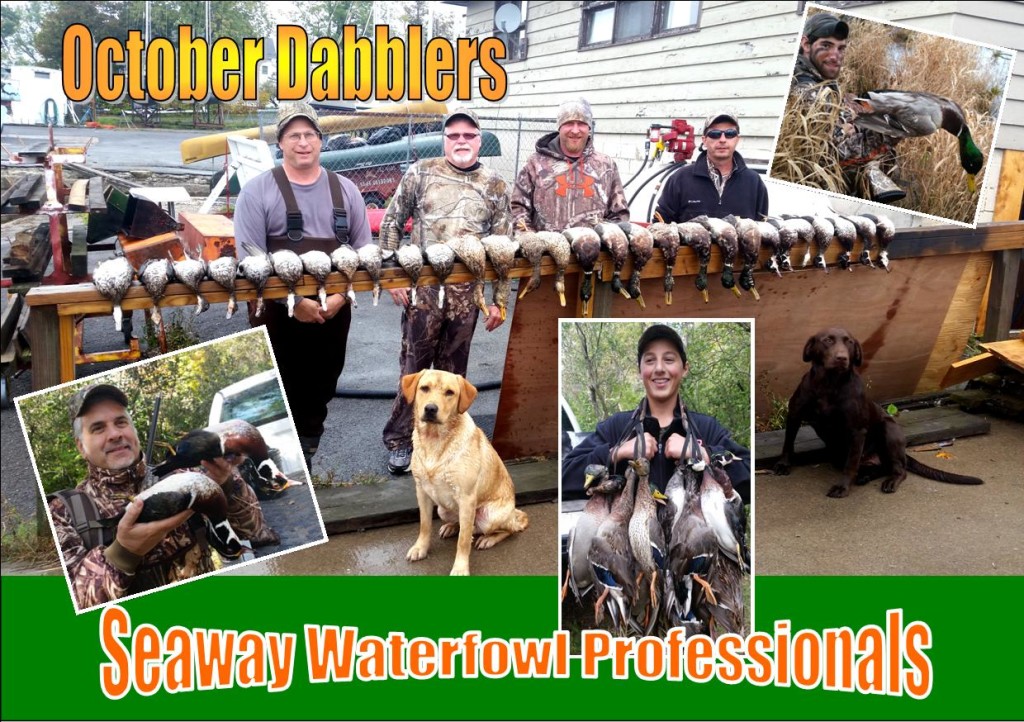 The mallard is the principal dabbling duck in the Atlantic Flyway. While it comprises a large portion of our puddle duck bag, variety is one of our hallmarks!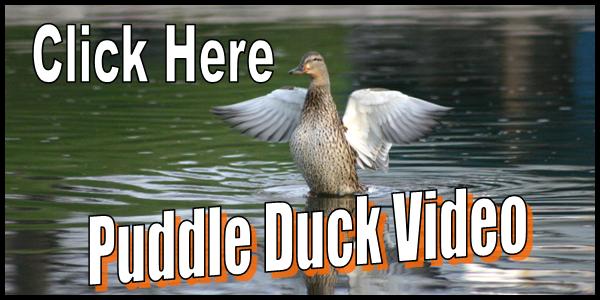 Wood Duck hunting in the Seaway Region is simply SUPERB!  We have over 60 Wood Duck Boxes on our private properties.  "We Have Wood Ducks"!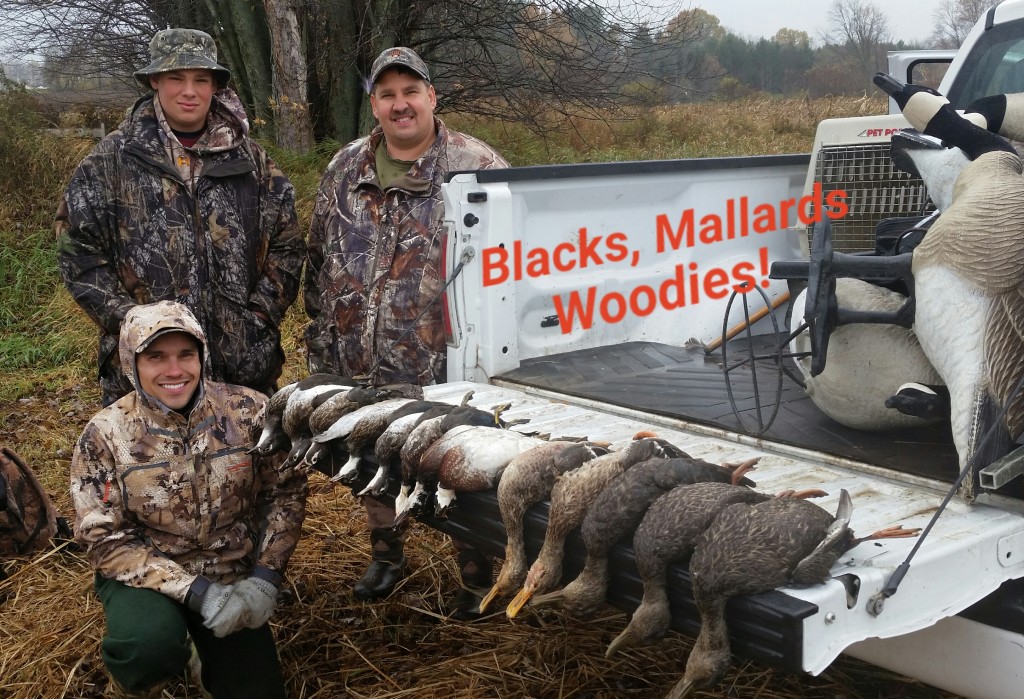 Seaway Waterfowl Professionals uses both public and private wetlands in pursuit of early season dabblers. We intensely manage all of our hunting locations to provide the best possible hunts for our clients. While Mallards, Black Ducks, Gadwall and Green Winged Teal are our primary dabblers, it is not uncommon to gun as many as 10 different species on a given day. This variety has become a hallmark of SWP! 
Puddle Duck Species Include:
Mallards, Wood Ducks, Black Ducks, Pintail, Gadwall, Widgeon, Shovelers, Green Wing & Blue Wing Teal, and more….

Late Season Dabblers!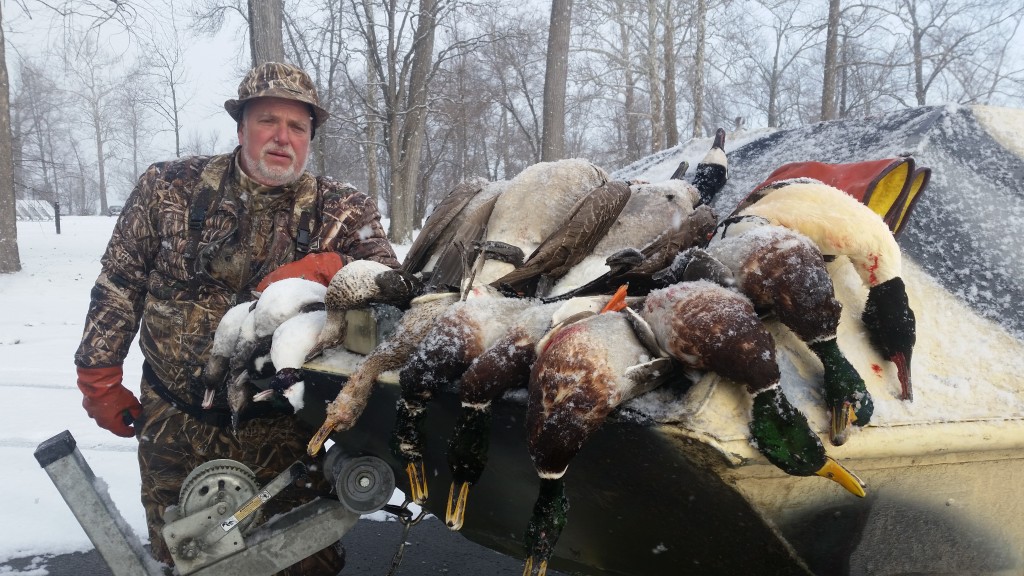 Hunting from our custom "Float Rigs" is a great way to pursue late season dabblers.  When the "Backcountry" freezes, piles of dabblers head to the open waters of Lake Ontario and the St. Lawrence River.  These ducks are joined by the many migrators that are also arriving at this time of year.  Our specialty boats take gunners to the heart of the fastest action.  Enjoy hot coffee, individual heaters and great puddle duck action on this late season hunt!
Youth Hunters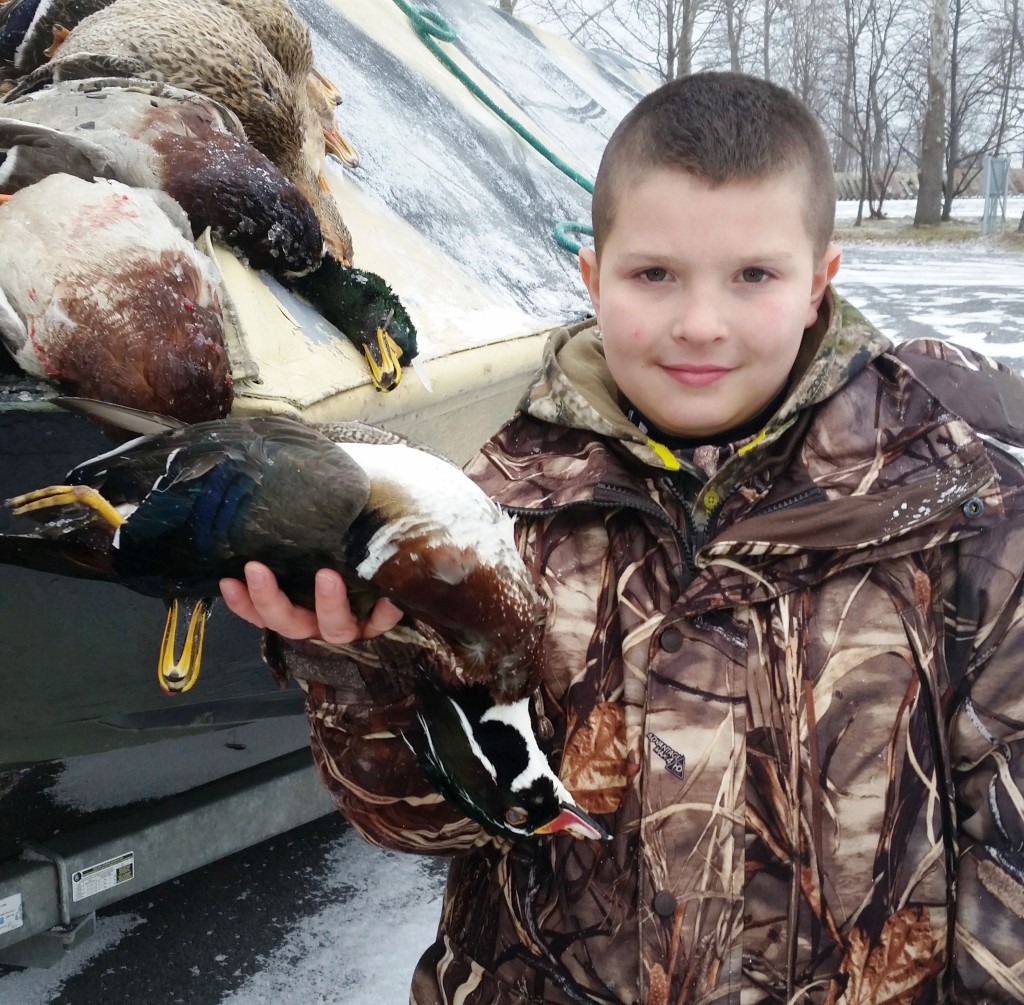 We specialize in introducing both young and novice sportsmen to their first waterfowl hunts. Our guides are excellent instructors of safety, technique & calling. Many young guns have learned the ropes with us.  Take a young person hunting "Its the right thing to do!"