Salmon Fishing – Kings and Cohos
Hot Zone Kings" Late June – July / Staging Kings Mid Aug. – Mid Sept.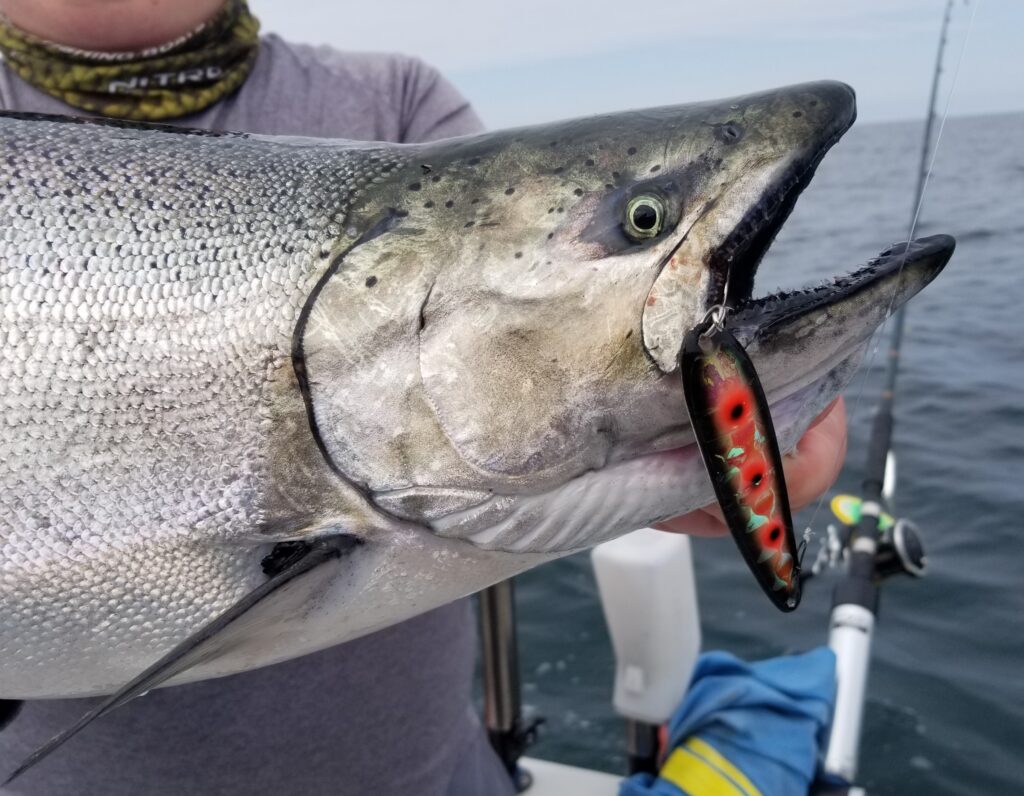 Ryan LaBounty (VT) hefts a JUMBO Summer King taken while fishing the "Hot Zone" (late June-July) in Lake Ontario's Eastern End….. This fish hit a Moonshine "Visine" spoon! The BSO TEAM are masters of the Summer Salmon Fishery!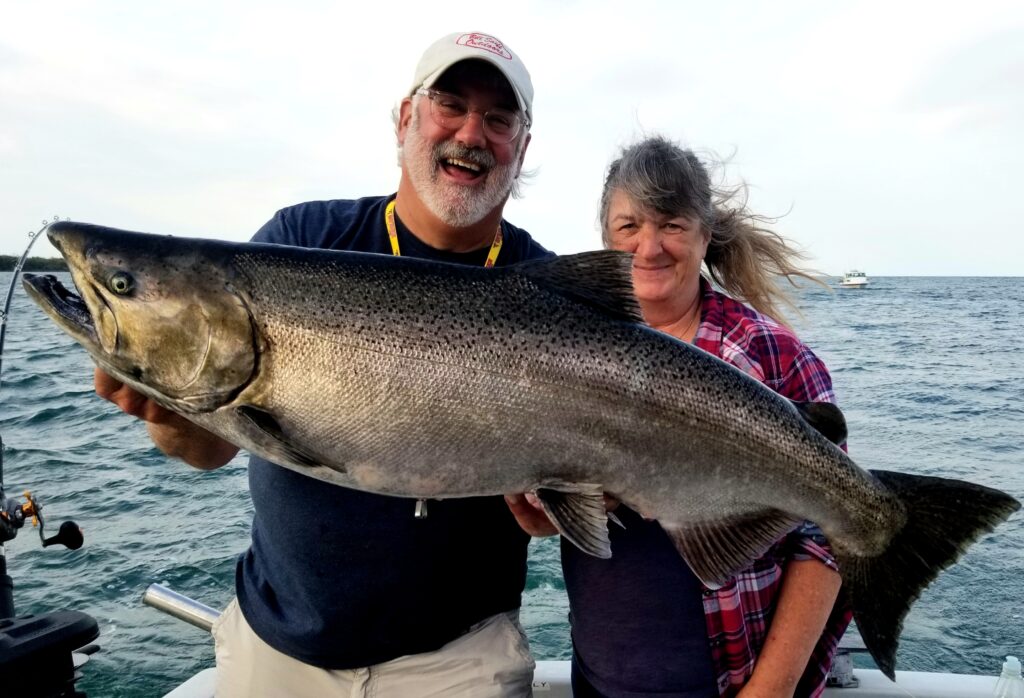 Capt. Bill Saiff III and Sally Deuso with a JUMBO Staging King! Notice the Golden color as this fish advances in it's life cycle. Pursue these fish from mid-Aug. to mid-Sept.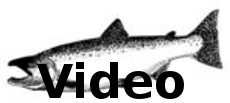 Click Above for Salmon Video
"A September COHO taken on a Flasher/Fly Combo!"
"Staging King Salmon" Mid Aug.-Mid Sept.
Staging Kings are at peak weight during this time. Anglers will be fishing closer to shore as fish move towards spawning rivers. Attractors are used to entice mature Kings into the trolling pattern. Once there, the Kings home in on bait or flies trolled behind the attractors.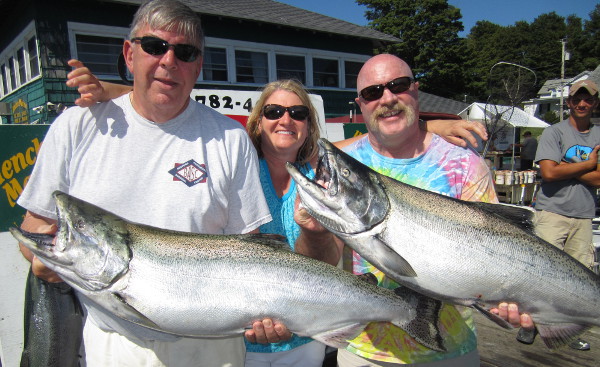 A pair of "Hot Zone" Kings taken using spoon techniques.
"Hot Zone" Salmon fishing mid-June through July.
Kings enter the eastern basin in Late June and remain throughout September. The summer fishery yields bright colored salmon such as these, while August and September are more noted for staging fish. Whichever you prefer, expect them to take 100 yds. of line on the strike. You won't forget the fight!
Salmon Variety
While the Chinook (King) salmon is the most common salmonid in our waters, there are also Cohos and Atlantics. Kings are "line burners", Cohos are "jumpers" and the Atlantics are "a mix of both". Our Ole' friend Doug Nieman hoists a Trophy Coho taken in late August from the fabled "Trench" waters off Henderson Harbor!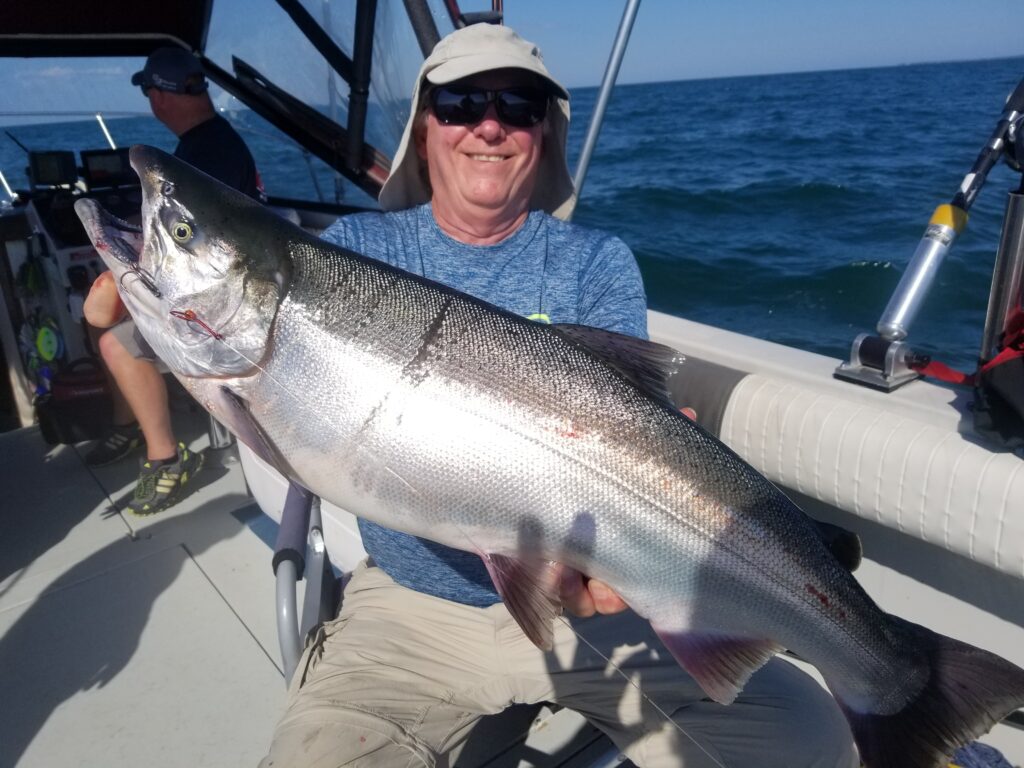 A GIANT Coho!