Smallmouth Bass Fishing
Bass Season Opens on the 15th of June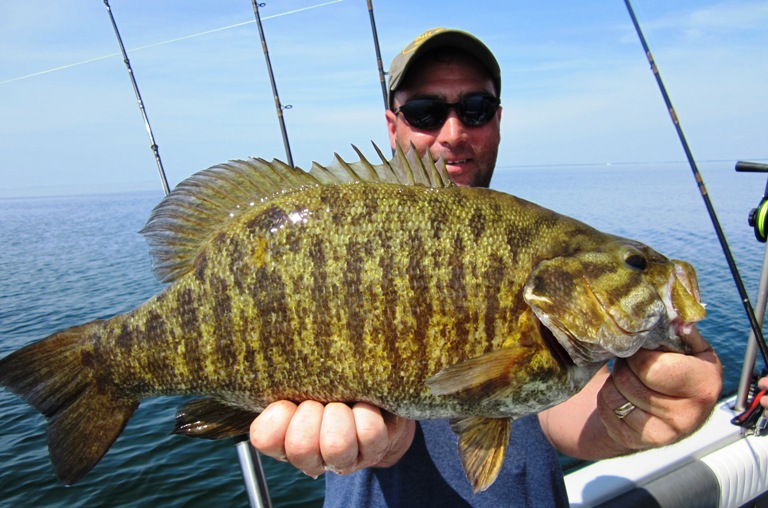 Capt. Mike McCarthy with a 6 lb.+ Smallmouth Bass!
The eastern basin is known as the "Bass Fishing Capital" of Lake Ontario! The islands, harbors and bays near Henderson Harbor have ALWAYS offered the finest in Bass fishing. Bass fishing greats like the legendary "Cotten Cordell" thought the Bass fishing in Henderson was "The Best in the United States"!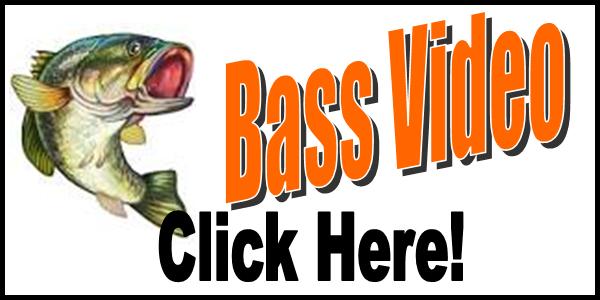 Dan Bell (L) and Rick Eichler (R) know 1st hand about catching Big Bass. Dan's Big Bass were taken while fishing the month of October with the Saiff Charter Fleet! Rick's fish came on the backside of Galloo island. Five of the fish from Rick's trip broke the 5 lb. mark!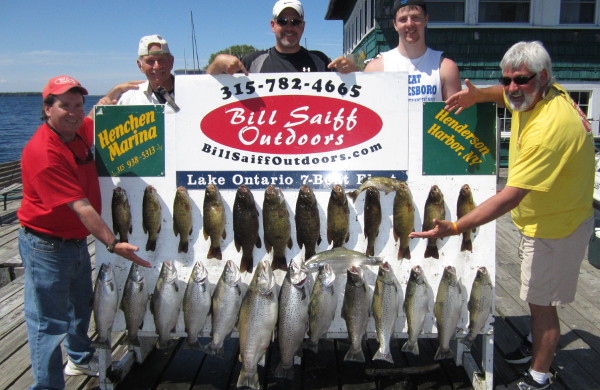 Capt. George Kogut and Capt. Bill Saiff III led these lucky anglers to a mixed catch of Smallmouth Bass and Brown Trout! It's not uncommon to encounter these two fish species in similar waters!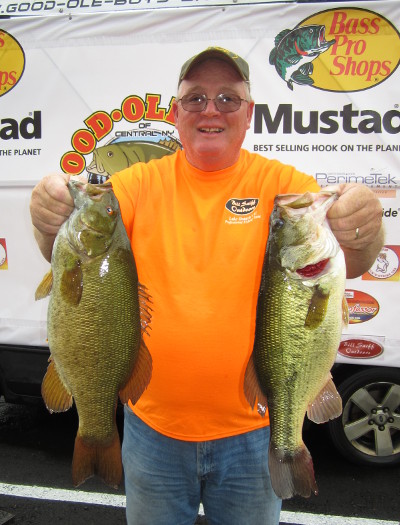 Dick "Mr. Bass" Hyde – Tournament Fisherman and Warm Water Adviser to Bill Saiff Outdoors!
Henderson Harbor is a great place for the "Do-it-yourself" fisherman or the "Tournament" fisherman! Bass clubs fish these waters throughout the season because our waters are LEGENDARY in Bass Circles!