Resident Canada Goose Hunting
September 1st – 25th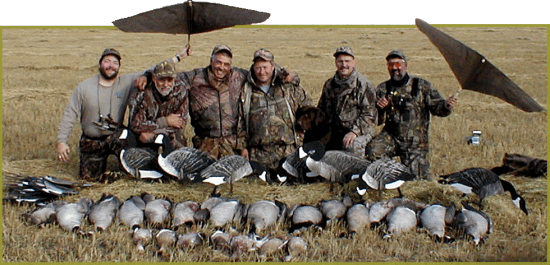 The SWP team is NY's #1 Goose Control Team! NY's Resident Canada Goose hunting limit is currently at 15 birds! High volumes of geese make this trip one of our most exciting hunts. Weather conditions are generally temperate and the action is fast! Hunters must book early for this trip as the Sept. schedule is always busy.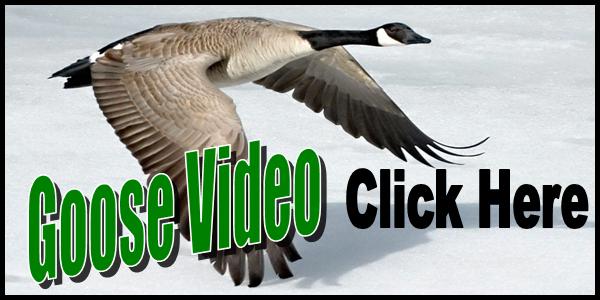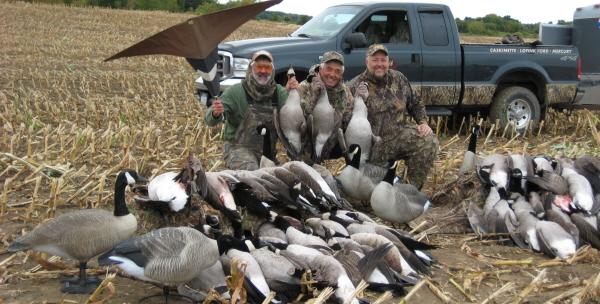 Capt. Bill Saiff III, Capt. Bill Saiff Jr. and Rick Caskinette (Caskinette Ford)
65 Canada's were taken on this shoot! You will notice the FORD F-250 in the background. For the past 12 years, Bill Saiff III has been the spokesperson (TV) for Caskinette Ford. Our Ford trucks pull Goose Rigs, Duck Boats and Charter Boats all over New York State. We are proud of our affiliation with this GREAT dealership!
We feature:
3 Complete Goose Rigs
70,000 + Acres of Agricultural Property
The finest retrieving dogs
Championship Calling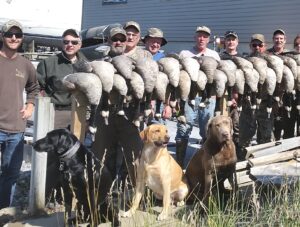 Some Pennsylvania hunters with a good gang of September Canada Geese!
Geese are taken in small grain, green and early cut corn fields. The Seaway team uses low profile stealth blinds to access these birds. Large rigs of Flocked Big Foot decoys, Dakota decoys and Real Geese Silhouettes are what we hunt over. We also use Randy Bartz's T-Flags and Haydel Game Call's H2 Series short reed calls to finish the birds!