Hunting Report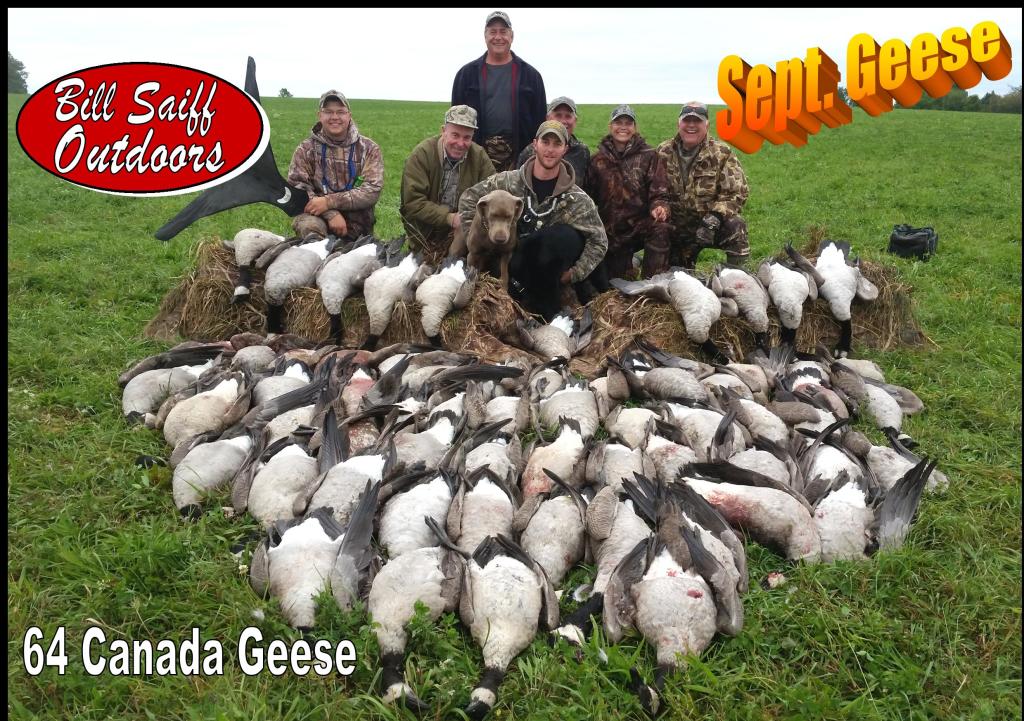 September Canada Geese
The team at Seaway Waterfowl Professionals strives to expand its duck and goose hunting opportunities each year. We expect strong returns of waterfowl for all of our hunts. We will begin the season with resident Canada Geese during the month of September. This gunning is "World Class" with hunters joining us from all over North America. The Seaway Team is known for its "off the hook" Goose Hunting. Exceptional calling, dogs, set-ups and nearly 70,000 acres of agricultural properties make us the outfitter of choice in the Atlantic Flyway.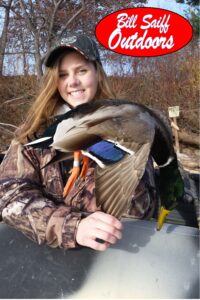 October Puddle Ducks
When early October arrives, we will shift gears and pursue puddle ducks in the back country. Species like Mallards, Blacks, Wood Ducks and Teal are found in abundance and our early morning shoots are legendary. In late October, the duck season re-opens and we combine our fabulous duck shooting with opportunities at Migratory Canada Geese. It's not unusual to find fields with 4,000+ Canada's just waiting for our next group of clients. When November arrives, the Seaway Team has lots of choices! Clients can gun the back country for puddlers or rig an agricultural field for geese. They also have the possibility of riding in one of our custom float rigs on the waters of Lake Ontario or the St. Lawrence River. Puddle Ducks and Diving Ducks abound on these fabled waters and our Captains know the best locations. Flexibility is important during early November as the waterfowl opportunities change daily. The hunts are DYNAMIC and our veteran guides know how to make the right call!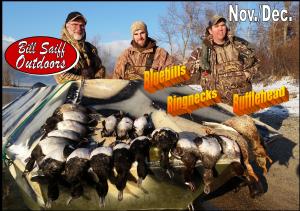 Late Season Ducks
From mid-November on, we concentrate heavily on the open waters of Lake Ontario. Cooling temps force birds out of the back country and migrating arrivals bolster the numbers of ducks and geese to staggering amounts. Gadwall, Widgeon, Blacks, Mallards, Pintail, Shovelers, Bufflehead, Scaup, Goldeneye, Ringnecks, Scoter and Longtails are all available at this time of year. Our boats are the most copied design in waterfowling today and we design them for the comfort of our clients and their ability to help us get close to ducks and geese. There is nothing like a fully plumed Goldeneye Drake bearing down on the decoys on a brisk December morning! I can promise you: "You will never forget the sight"!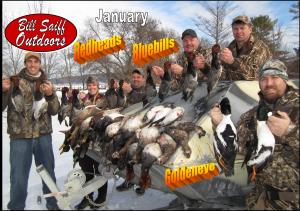 Finger Lakes Gunning
Late December and January are saved for those gunners wishing to hunt the Finger Lakes region of New York State. We base our operation in Ithaca, NY during this period. Blacks, Mallards, Bluebill, Redheads and Geese are the quarry.
Hard work, 100% effort, skillful calling, supreme dog work and the best hunting locations solidify the Seaway Waterfowl Professionals Team at the top of Atlantic Flyway duck and goose hunting.
– Capt. Bill Saiff III